Some technique we experimented with to make edges made with the groove function more linear and round.
Qualche tecnica che abbiamo sperimentato per rendere più lineari e morbidi i bordi creati con la funzione groove.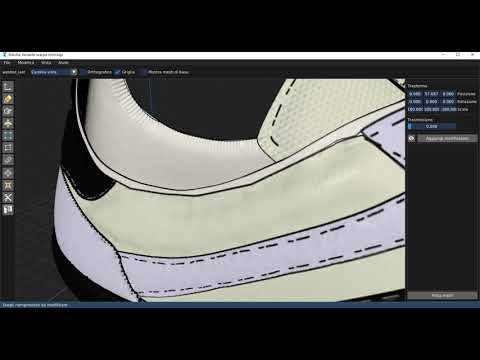 Basically, the idea is to create a "patch" (about the same shape, a bit smaller) underneath the element we want to be thicker and "grooved", give it the amount of thickness and groove we desire, then we give thickness to our elements on top of it, even a very small one, and the result will be a smoother rounding.
It's not always perfect, but we had some good results with it.
L'idea è di creare un'altra superficie, leggermente più piccola, sotto alla superficie a cui vogliamo dare lo spessore e il groove; diamo lo spessore e il groove desiderato a questa superficie sottostante, dopodichè diamo spessore alla parte superiore, può essere anche molto basso. Il risultato sarà una superficie ed una curvatura più uniformi.
Non funziona sempre perfettamente, ma per ora abbiamo raggiunto dei risultati soddisfacenti.
Hope you can get a good idea from the video and my explanation.
Spero il video e la mia spiegazione siano abbastanza chiari