As usual we continue to provide you with the latest and greatest developments for botcha. You can find the newest build on our website or on this folder and the list of changes is as follows.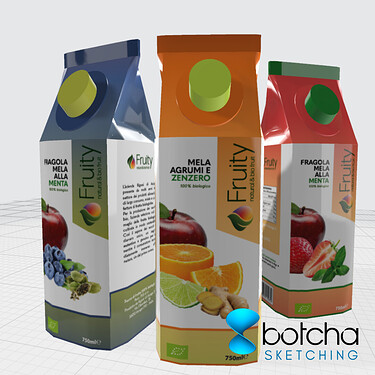 Change log
Improved thickness resolution and falloff feature
You can now use Compound Paths in your canvases
Better UI implementation for a smoother frame rate
Hole system for thickness has been replaced by compound paths
Better caching system for faster generation of thickness meshes
Introduced the new Groove feature
Deformers updating has been improved
Improved all 3D drawing commands and added cuts visualization
You can now resize material's textures at your will
New Bake Mesh command
Implemented dashed patterns for canvas paths
Added direct import-export of .3dm files for both 3D and 2D geometry
Introduced the Botcha unlicensed version
Illustrator extension has been updated
You can now make invisible thicknesses using the ghost feature
Fixed many nasty bugs, including a memory reusagae madness
Let us know if you have any feedback!